Grand Master McPhail's Instructor line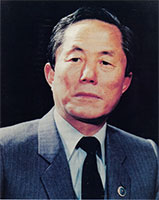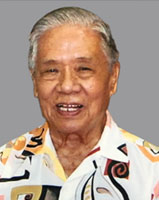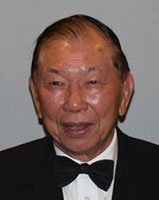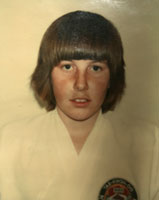 Grand Master McPhail's TKD Highlights
It is so difficult to choose the main highlights after 47 years of amazing memories… but here is my best attempt.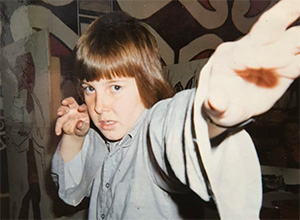 Commenced Taekwon-Do
This photo is from 1974 when first got interested in martial arts. I joined the Palmerston North Taekwon-Do club in January 1975.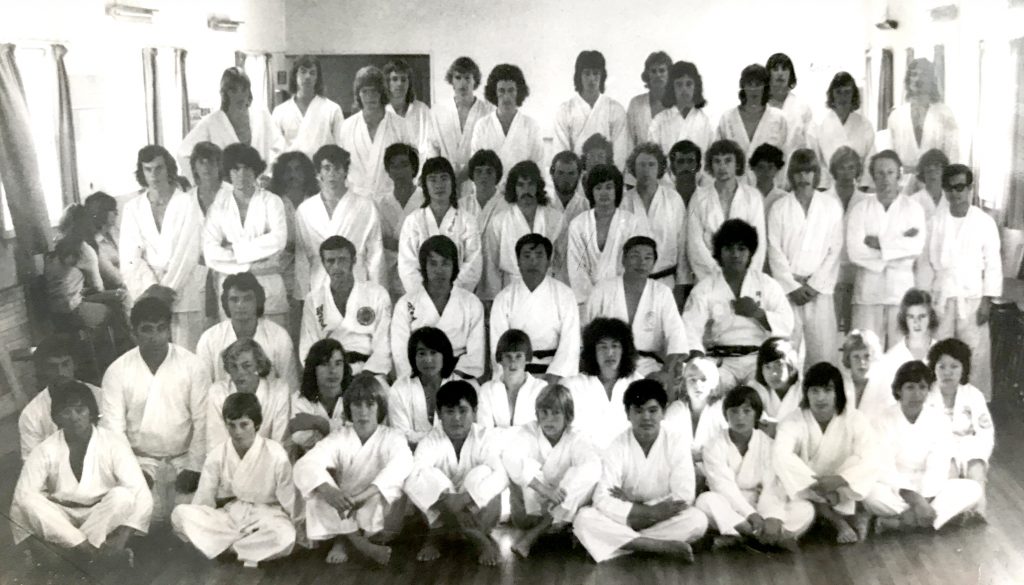 Graded To 8th Gup
This was my first grading. I am front row center. Little did I know at the time who was behind me... can you spot Master Evan Davidson (then 1st dan)?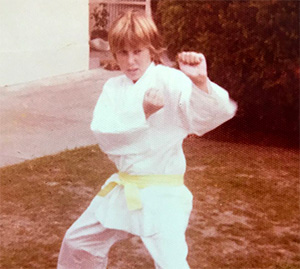 Graded 7th Gup By Mr Willy Lim
Mr Willie Lim was one of the Pioneers of Taekwon-Do in New Zealand, and in 1975 was a 3rd dan. He graded us in September 1975. This photo were taken at home around that time.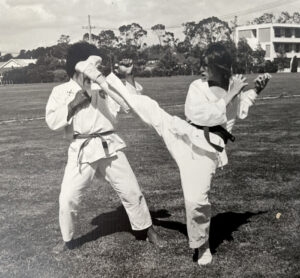 International Training Camp
One of my most memorable TKD events was a week long training camp held at Massey University, lead by Mr Young Ku Yun. It was a hot summer with hard trainings throughout the day.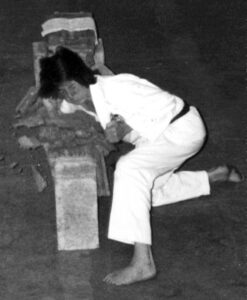 Opera House Demonstration
I was lucky to be a member of a demonstration Team who performed at the Palmerston North Opera House. This photo show an elbow thrust through 6 roof tiles.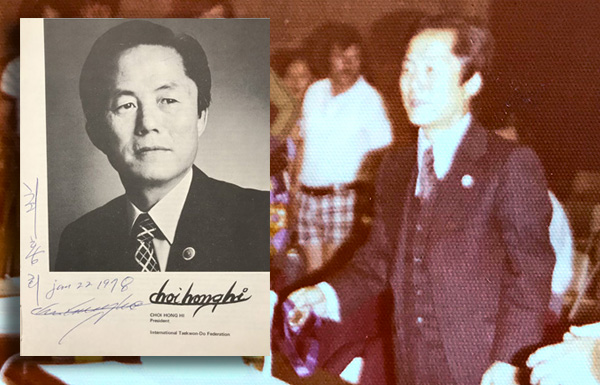 Meeting General Choi
My friend and I attended 1st South Pacific Championships in Wellington as spectators - and I'm so glad we had the courage to approach General Choi to ask him for his autograph.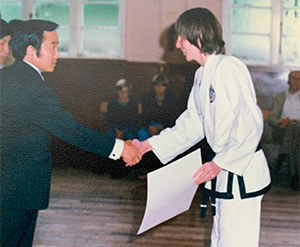 Graded 1st Dan aged 16
Your 1st dan grading is always something you remember. This photo is receiving my certificate from the examiner Master Young Ku Yun.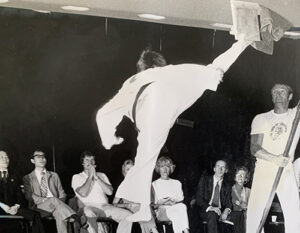 South Pacific Champs in Brisbane
Another memorable event was a week long seminar followed by a tournament and my grading to 2nd dan under CK Choi.

I won the highest flying reverse turning kick competition with General Choi and CK Choi in attendance.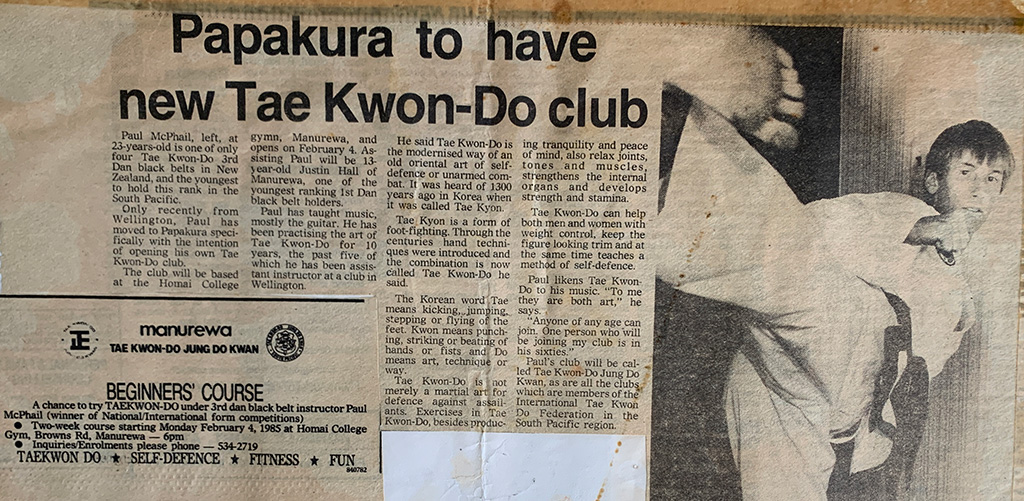 Making it my profession
Master Rocky Rounthwaite convinced me to move from Wellington to Auckland and try my luck as a professional Taekwon-Do Instructor.

I had a lot of help him, Master Peter Graham and many others to enable it to happen.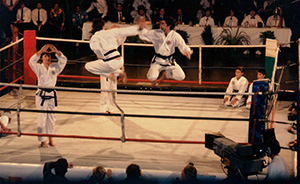 Sharp Tournament 1985
This was a very special tournament for New Zealand.

For the first time met Master Chuck Sereff and so many great people from the USTF. I led the New Zealand Demonstration Team at the tournament - click below to have a look.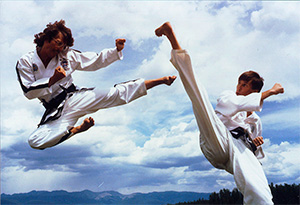 Sereff TKD Camp
This was a week long camp in the Rocky Mountains of Colorado, USA. We learnt so much that week, much of which went on to for the basis for much of what we did in ITFNZ.

The photo is with Grand Master Mike Winegar - an incredible technician and martial artist.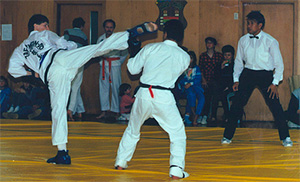 NZ Black Belt Champs
I managed win sparring, patterns and breaking to take out the best over-all black belt at this tournament. I was then selected for the NZ team to compete at the World Champs in Malaysia - which unfortunately was cancelled. ☹️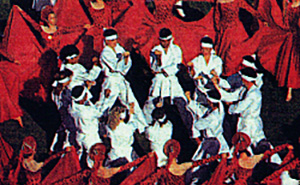 1990 Commonwealth Games
I was asked to choreograph the martial arts contingent for the 1990 Commonwealth Games opening ceremony.

We had 120 ITFNZ members practicing together every week for months leading up to the opening. It was a truely memorable event.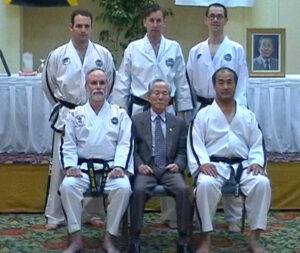 Jamaica with the General
It was just days after 9-11 and no-one wanted to travel!

Well that was great for Mark Banicevich, Gray Patterson and I who got to attend the IIC with General Choi Hong Hi, Park Joong Soo and about 30 others. What a week!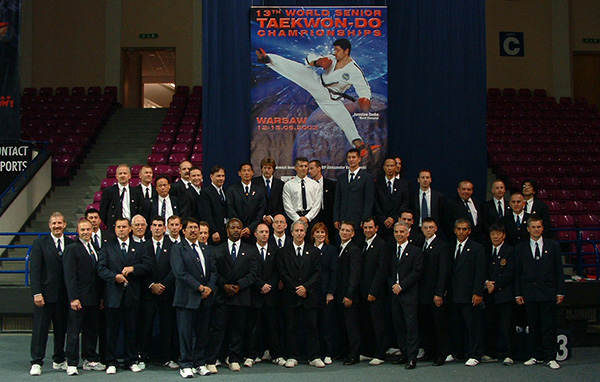 World Champs in Poland
This tournament was a highlight for me as it was the start of an upward path for New Zealand at World Champs level. It was also an honour for me to be New Zealand's first umpire at a World Champs.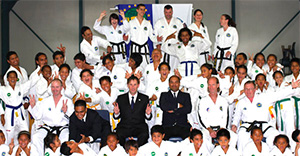 TKD in Paradise
I had the privilege of being invited to visit the Cook Islands for a grading in August 2008. This trip was the first of many to come over the years, each with it's own special memories.

Thanks to all the members and families in Rarotonga and the Kiwi support - especially the Iotua family.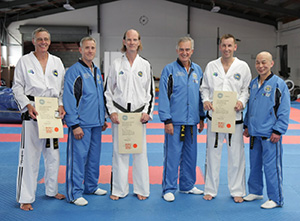 VIII
I had to push through a physical barriers for this grading.. but what a thrill is was to grade alongside by friends Evan Davidson and Steve Pellow. We were all pushed to our limits that day for sure.

We were all successfully promoted by Grand Masters Marano, Bos and Lan.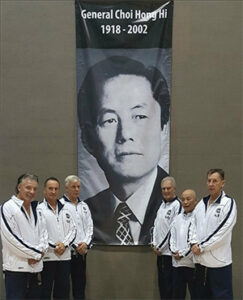 Dream come true
In 2014 I was invited by Grand Master Marano to be a part of the ITF Technical Committee. This was a great honour and dream come true.

The new team members from 2015 were myself, Master Clint Normal Master Pierre Laquerre and Master Paul Weiler.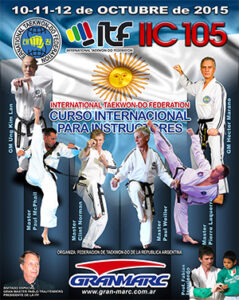 1000+ in Argentina!
This IIC and the week raining with the technical committee was the most amazing experience!

The entire committee assemble for a week's training together followed by the latest IIC in ITF history.

The IIC had 1053 participants, including 62 Masters, 6 Grand Masters, and more than 450 4th - 6th degree black belts from 11 countries.
Promoted to 9th degree black belt